It's been quite some time since last we spoke.  I've thought about you these months and sincerely hope you've been doing well.
Moreover, I hope you've not only been able to break free from your narcissist, I hope you've been able to stay free of their control and any of their duplicitous hoovering efforts.  This may sound somewhat trite but I was reminded of a story of hope a few weeks back and wanted to share it with you. After all, we can all use a little hope if/when we're feeling down, especially around the holidays.
There was a young couple who had just gotten married and were celebrating
their first Christmas together.  They didn't have much money and even the twig of a Christmas tree gracing their tiny apartment was on the sorely lacking side.  Since finances were tight, it was agreed, "No gifts this year. Let's just be happy we're celebrating our first Christmas together."  So, Christmas morning comes and under the tree are two small gifts that had been surreptitiously placed in the dark of night.  Guilty smiles are exchanged and it's agreed that they'll open their gifts together.
As they opened their gifts, both are stunned by what they've been given.  In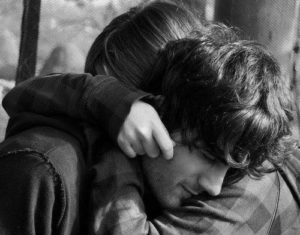 his box, was a watch band for his father's watch he hadn't been able to wear.  And in her box, a chain for her mother's silver locket she hadn't been able to wear.  They smiled, then laughed and embraced as happy tears streamed down their faces.  You see, he didn't have the money for her locket chain, so he sold his father's watch.  And she didn't have the money for his watchband, so she sold her mother's locket.
Beautiful, that's love.  If that's not what you have now, it's what you deserve.  Merry Christmas, beautiful.  I sincerely hope it's your best Christmas ever.